Safety First
By exceeding the highest industry safety standards we are able to fulfill our primary responsibility to you, ensuring your safety. United States Aviation holds the Wingman certification from Wyvern and is IS-BAO (International Standard for Business Aircraft Operations) Stage Two certified. These ratings are awarded only to those operators who, after completion of an intense operations, maintenance, and safety systems audit by accredited industry experts, have demonstrated that their procedures meet or exceed industry "best practices" in all phases.
As safety standards expand our Safety Management Department, under the direction of our full-time Safety Officer, provides many active measures to identify and mitigate potential risk. Each member of the United States Aviation team is responsible for supporting safety initiatives, which are supported through extensive monitoring, reporting, and correction procedures. Click on the button below to review our commitment to safety.
What we do, we do for you
Inspired by a love of flying, Roger Hardesty founded United States Aviation in 1987 and today, the Hardesty Family owns and operates one of the country's premier independent Fixed Base Operator (FBO) facilities, Part 135 private aircraft charter services, and Black Hawk helicopter air crane businesses in the country.
We are conveniently located at the Tulsa International Airport, 15 minutes from downtown Tulsa. Our unique location, adjacent to the primary runway at TIA makes us a perfect place to stop for your cross country quick turns. Our FBO is located in Hanger 35 at the North end of runway 18L, which provides for quick turn around and the closest access on and off the runway. In our executive terminal, you can expect the finest amenities and customer service for passengers and crew. Our staff is prepared to go the extra mile in assuring your quick stop, or extended stay is a pleasant experience.
As a FAA certified Air Carrier with worldwide operating authority, we customize quotes to reflect specific flight details for each corporate or personal air charter travel destination. Expect nothing less than the best in our facility, amenities and service from United States Aviation. This is our commitment to you.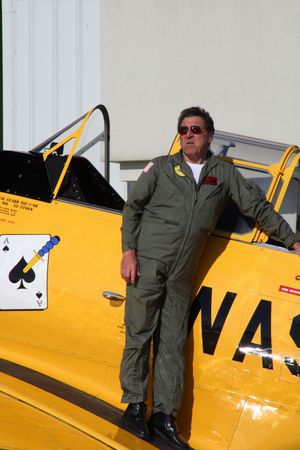 Meet the Owner
Roger Hardesty
President and CEO
With over 60 years and 15,000 hours of flying experience on 20 different type-certified aircraft, Mr. Hardesty leads United States Aviation as President & CEO for the Hardesty family. Founded in April of 1987, United States Aviation provides a wide range of aviation services including executive aircraft charter with worldwide operating authority, Black Hawk helicopter air crane operations, and complete FBO (Fixed Base Operator) flight services.
As a career entrepreneur, Mr. Hardesty has founded and operated over 25 different business ventures including the Quarry Landfill, Mid-Continent Concrete and BizJet International Sales and Support. The Hardesty Company began in Tulsa in 1959 building single-family homes. In a short time, The Hardesty Company became the largest single-family construction firm in the area with divisions in nine midwestern states. Hardesty Realty Corporation was established in 1986 in Tulsa as a real estate management and leasing business. At its height, Hardesty Realty Corporation was responsible for over 30,000 units and had 450 employees. Equal opportunity was a foundational part of the company culture, with women making up over 50% of the workforce and 75% of those as managers of the company.
As a committed philanthropist, Mr. Hardesty has made giving back to the Tulsa community a priority. Starting with the Hardesty Aviation Science Foundation, created to operate and maintain an aviation training program and flight school in connection with the Hardesty Center for Aviation at Oklahoma State University and University Center at Tulsa, he has created opportunities for Oklahomans to pursue aviation careers. In addition, the Hardesty Family Foundation aspires to elevate Oklahoma and those people who work diligently to pursue the American Dream. This private family foundation created in 2005 to last in perpetuity to promote and serve Oklahoma 501(c)(3) nonprofit charitable organizations. The mission of the foundation is to improve basic human needs and to make a difference in the lives of the good citizens of our state through work in the arts, workforce development, civic projects, mental health, addiction recovery, wellness and court reforms.
Roger Hardesty has been inducted into the Oklahoma Hall of Fame
Throughout his life, Roger Hardesty has lived the history of aviation, from meeting legendary aviators like Chuck Yeager and John Glenn to owning and piloting amazing aircraft that have played pivotal roles in the advancement of aviation. Click on each image below to view images from his private collection. Photo Credit: Roger Hardesty Warbirds
THE MAN BEHIND THE NAME: ROGER HARDESTY
You see the Hardesty name all over Tulsa: Hardesty Regional Library, Hardesty Arts Center, Hardesty Field, to name just a few. This is a special look at the man behind the name-the Tulsa rags to riches story of Roger Hardesty presented by FOX 23-Tulsa reporter, Wes Kane.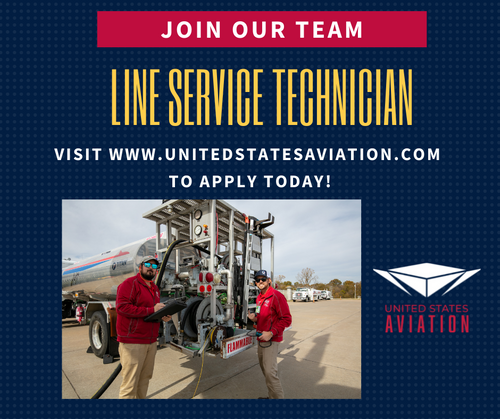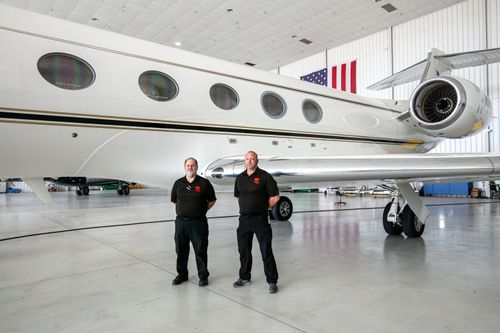 Please click the image to download the employment application.